DENIM FOR DEMENTIA DAY
Yesterday AIPS took part in Denim for Dementia Day to raise money for the Alzheimer's Society and it was a success! By the end of the day we had raised over £100 and were sufficiently full of sweet and savoury treats.
AIPS ARE HAVING A PROUD MOMENT
We have been lucky enough to be recognised, along with three other fabulous companies, as finalists for the Business of the Year Award.
We wish Copper Bay Digital, Plastek UK Lyd and Mansfield Building Society the best of luck and will see you all at the awards ceremony on Friday 24th June.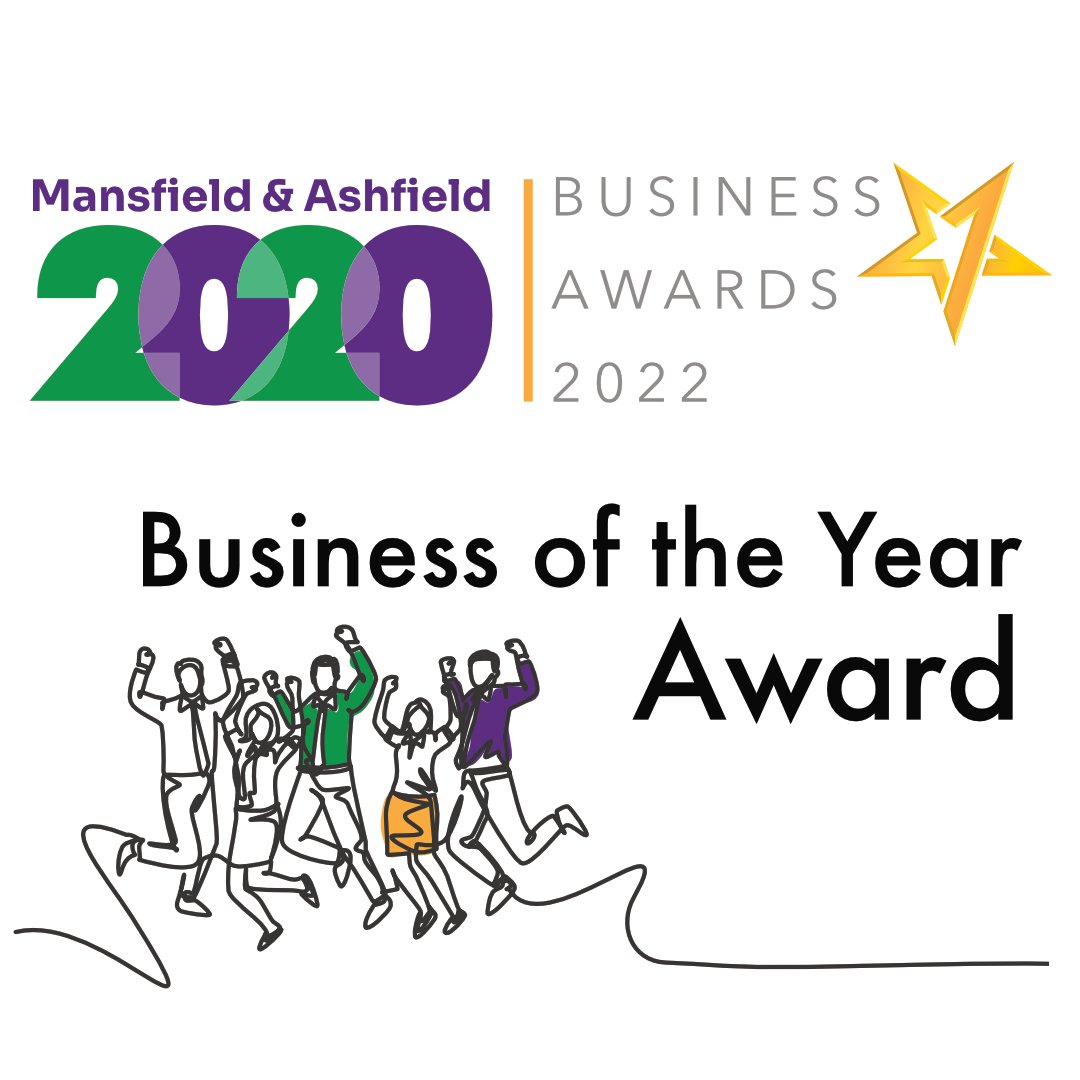 Race for life – Julie Cherry
Our very own Julie Cherry is on a mission for cancer research as she has signed herself up to run the Race for Life in July. Following the untimely passing of her father in August 2021, she has decided to raise money for this very important cause, in his name.
Please donate whatever you are able, as every little bit really does help! Julie's Race for Life | Cancer Research UK Giving Pages
We will let you know how she gets on on the day and AIPS will be doing their bit from the side line!
UPDATE: ROUND THE WORLD
AIPS are off to a flying start on our latest challenge. It turns out, we are all highly motivated when a competition is involved, so when it comes to getting the most distance under our belts each week, we are all clocking up the miles! Our 300 miles per week average is helping us go the distance. Keep stepping AIPS, there are many many more miles to go!!
Round the World in 275 days!!
AIPS are at it again! What started off as a bit of office banter, turned into a team challenge. We have been in search of a challenge for a little while, so when this reared its head, it was a no brainer. We have decided to collectively walk the length of the Equator in 275 days, from 1st April 2022 – 31st December 2022, this can be either running, walking, rowing, riding, or however we chose, whatever the way, if we can log the distance, it counts!
We have chosen the Anthony Nolan Charity to take this challenge on for; who's vision is to save and improve the lives of everyone affected by blood cancer and blood disorders. This is a very special charity and fights for a cause that is sadly close to many people's hearts.
We are asking you to help us through our long journey around the World for our chosen causes, by however much you can. Without the support of charitable givers, charities couldn't continue their amazing work. We thank you for your kindness in advance and be sure to keep up with our progress.
Follow the link to donate! https://www.justgiving.com/fundraising/aips-around-the-world-in-275-days
---
Top 100
We have been named as one of the top 100 independent insurance brokers in the UK!
Top 100 Brokers – Insurance Age
---
AIPS Bowling Night
On Thursday 4th November, AIPS hit the bowling ally. Martyn took home the crown that evening, and for those who know him, will know he did this in a modest, unassuming and tolerable way.
---
WE LOVE A GOOD CAUSE!
At Christmas time charitable giving seems even more important, we are all easily consumed by the idea of receiving gifts ourselves, it is easy to forget that others are not so lucky. When the annual soup kitchen Christmas appeal came around this year, A.I.P.S. did our bit!
---